Dance Lessons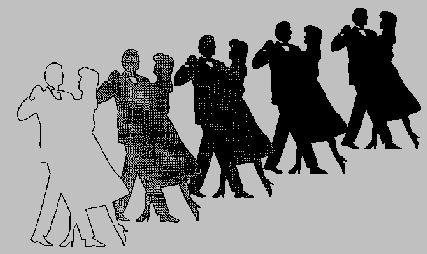 TEACHING 2 TYPES OF DANCES PER SESSION
- Each session consists of 10 dance lessons, subject to school gym availability
- Cost per session - $100/couple
Free student practice nights are included with the lessons.
___________________________
Lessons will include:


Beginner Fox Trot and Samba by Don and Helen, Wednesdays 7:30-8:30
Intermediate Cha Cha and Quickstep by Don and Helen, Wednesdays 8:30-9:45
Beginner Jive and Cha Cha by by Don and Helen, Tuesdays 7:30-8:30
___________________________
Beginner Level Sequence Instuction Offered Spring 2018
We will be offering another Sequence class for beginners starting March 26th to June 11th, at Lakeroad Public School, 7:30-8:30pm.
Alec and Christine will be teaching Sally Ann Cha Cha for the first session.
Please note that everyone should have at least one year of basic beginner steps to attend, or some ballroom dancing experience.
There is no cost for taking sequence instruction, however a club membership is required.
___________________________
Note that instruction and practice classes are only held when the school location is open on the day of our scheduled event.
For the full year school calendar, click on
Lambton Kent ELEMENTARY and SECONDARY SCHOOL YEAR CALENDAR 2017-2018
or check our
Calendar of Events
page to view scheduled school closures.