Welcome to the Sarnia Ballroom Dancing Club
WHAT'S HAPPENING ...
Club Dance
September 16, 2017 at Camlachie Community Centre, Camlachie, Ontario.
Open to the public!
Club members $20/couple; Non-members $30/couple
First time dance attendee? Check out
FREE admission
___________________________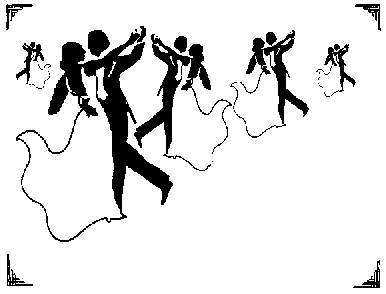 Fall 2017 Dance Lessons Confirmed
Times and locations for the Fall 2017 Dance Lessons and Practices have been confirmed.
See the
Dance Lessons
webpage for further details and the Registration Form. Registration Options: 1. Mail Registration and Waiver Forms together with Cheque to "Sarnia Ballroom Dancing Club, P.O. Box 12, Sarnia, ON N7T 7H8". Mailed registrations must be received by the Club by Sept 12, 2017.
2. Register in person at Grace United Church, Sarnia, Tuesday Sept 12th, 7:00 pm to 8:00 pm. Use parking lot off Indian Road and the main church entrance from this lot. Signs will be posted directing you to the correct room.
3. Register in person at Camlachie Community Center before the Club Dance (7-8pm) on Sept. 16.
4. Register at night of first lesson.
Note that each class size is limited to the first 12 couples. Later registrants may be placed on a waiting list.
New this year!
Beginner Sequence & Ballroom Line dance lessons. Participants should have at least 1 previous year of dance lessons.