Welcome to the Sarnia Ballroom Dancing Club
WHAT'S HAPPENING ...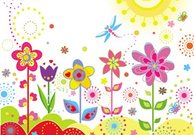 Club Dance
Saturday, June 15
2019 at Royal Canadian Legion Branch 62, 286 Front St N, Sarnia, ON.
Club members $20/couple; Non-members $30/couple
First time dance attendee? Check out
FREE admission
___________________________
Dance Lessons Spring 2019
Lessons for the Spring 2019 session will include:
Beginner Tango and Jive session 7:30 to 8:30 pm Tuesdays
Beginner Waltz and Rumba session 7:30 to 8:30 pm Wednesdays
Intermediate Tango and Jive session 8:30 to 9:30 pm Wednesdays
Including combined, instructor-led practices on Mondays 7:30-9:30.
Spring 2019 Sequence Dance practice 7:30 to ~9:30 Mondays @ Lansdowne Public School
All sessions will start the week of March 25.
Click
Spring 2019 Dance Lessons and Practices
for further information.
___________________________