Welcome to the Sarnia Ballroom Dancing Club
WHAT'S HAPPENING ...

Saturday, October 19 2019 at Royal Canadian Legion Branch 62, 286 Front St N, Sarnia, ON.
Dress in costume or wear black and orange!
The evening will start at 7:30 with a 1/2 hour "Dance Workshop" where guidance will be provided on a set of dance steps. The regular dance program will then follow from 8:00-11:00pm
Club members $20/couple; Non-members $30/couple
First time dance attendee? Check out FREE admission
___________________________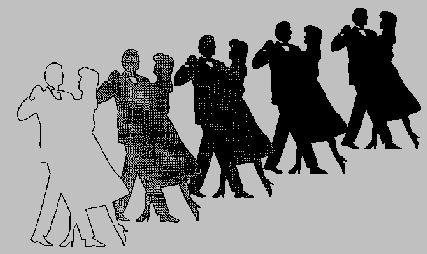 Dance Lessons Fall 2019
Lessons for the Fall 2019 session will include:
Beginner Cha Cha and Quickstep, 7:30 to 8:30 pm Tuesdays
Beginner Foxtrot and Samba, 7:30 to 8:30 pm Wednesdays
Intermediate Foxtrot and Samba, 8:30 to 9:30 pm Wednesdays
Including combined, instructor-led practices on Mondays 7:30-9:30
Cost $110/Couple
Lessons start week of Sept. 23
___________________________
Sequence Dancing
Sequence dance practices and instructions start Sept. 23 @ Lansdowne Public School from 7:30 - 9:00.
Open to all SBDC members - No additional fee.